NEW SCRATCH & DENT APPLIANCE STORE
The appliances at E Tech Universe LLC with over 5000 square feet of new scratch-dent appliances! We are here for whatever you need, from whole appliances to appliance parts. Family owned and operated, we take pride in our work and believe that customer service takes top priority. If you are looking for a brand new appliance at a discounted price, a quality machine, or an appliance part, give us a call and experience personalized customer service from Natasha, Michele, Matthew and Stasha. We are here to help you!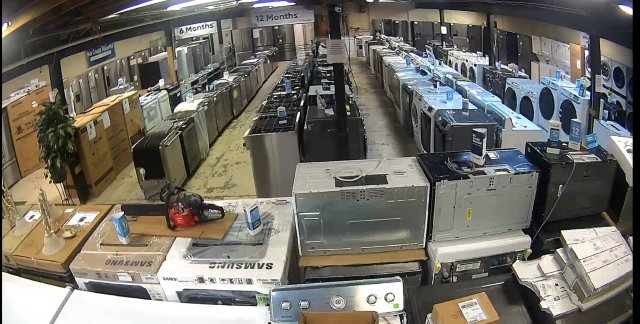 🔥🔥🔥EARLY BLACK FRIDAY SALE🔥🔥🔥
Best deals and Lowest prices on all major, New scratch and dent appliances from your local appliance store! Shop now!
Find great deals on kitchen and laundry appliances from top brands at best – lowest new appliance prices. You will find best deals & Shop from huge selection of home appliances.
Financing with credit and no credit needed from 90 days to up to 36 months no interest. Delivery available.
We are open 7 days a week. Monday through Friday 10 am to 7 pm Saturday 11 am to 6 pm and Sunday 11 am to 5 pm
We are located at 640 Canton Road, Akron OH 44312 – Back door entry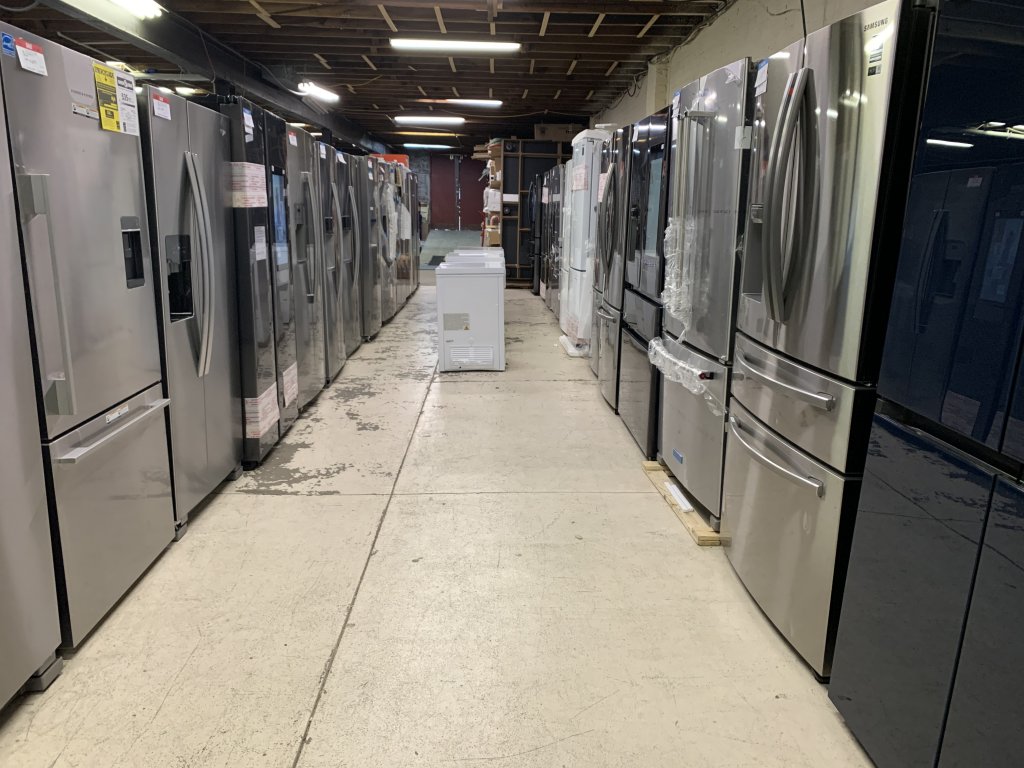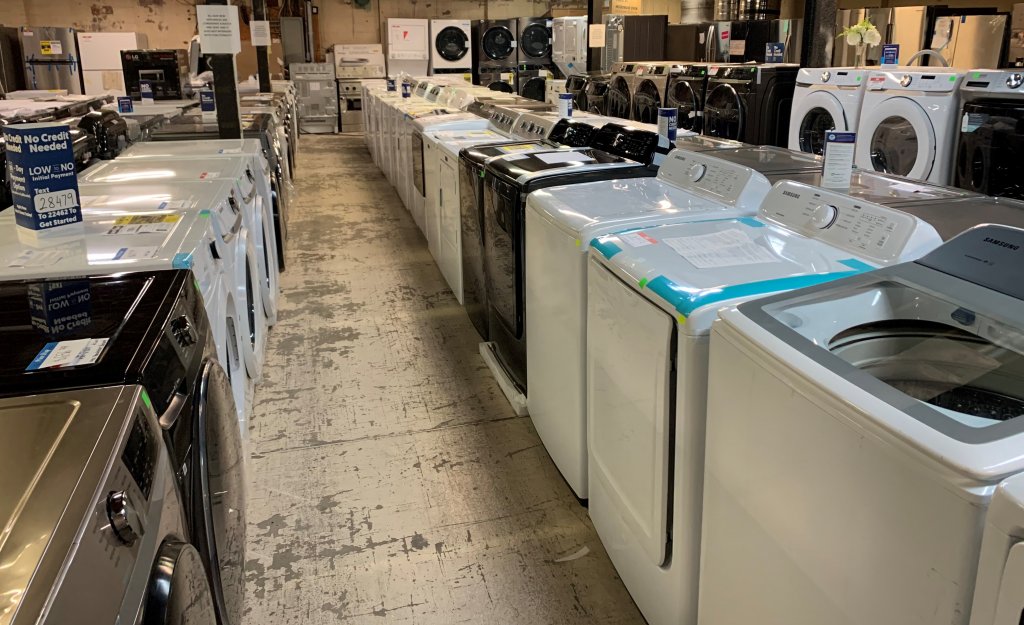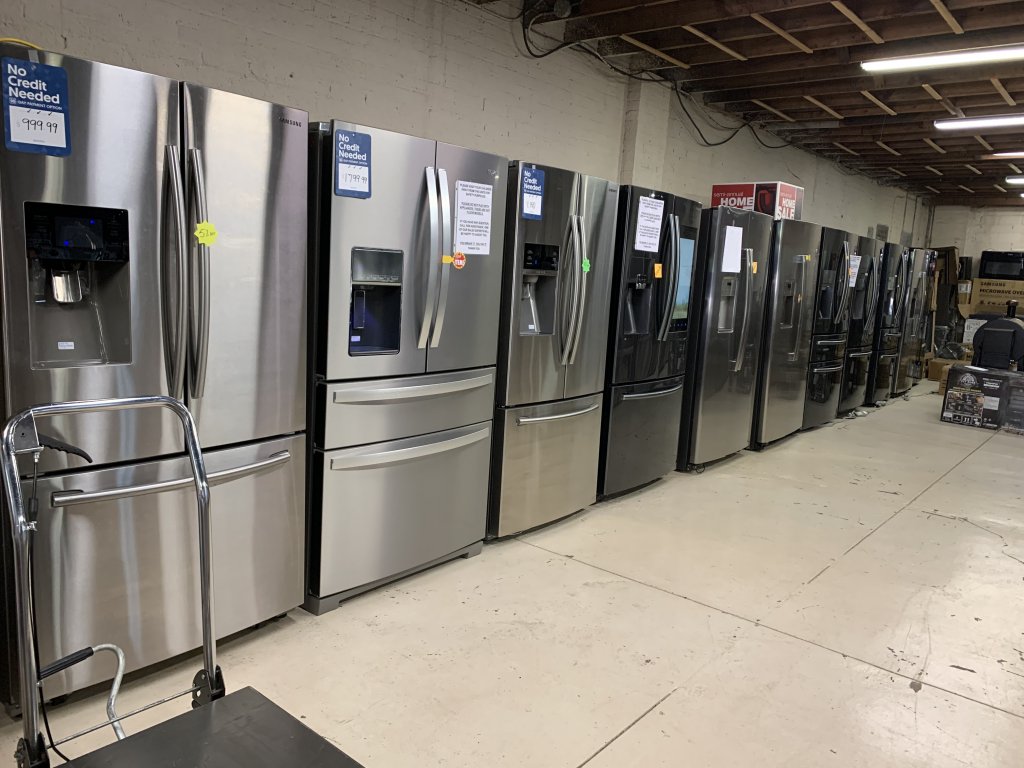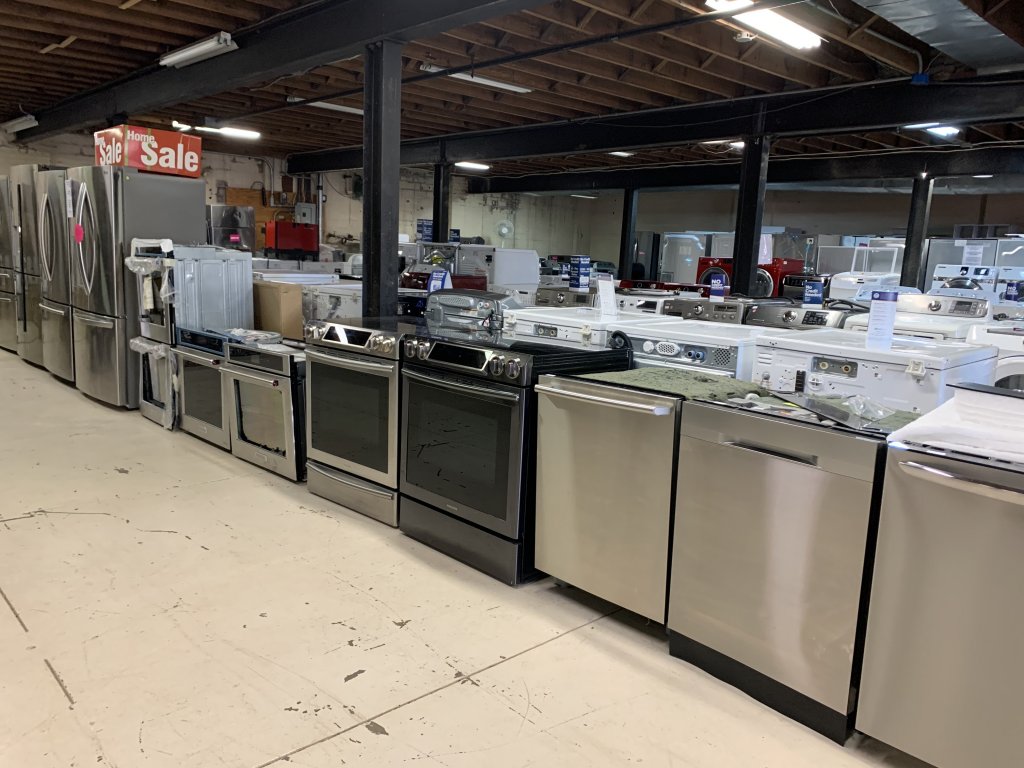 SALE!!!! SALE!!!! SALE!!!
BRAND NEW WITH 1 YEAR MANUFACTURER WARRANTY SCRATCH AND DENT AND USED APPLIANCES.HUGE SELECTION, HUGE SALE. UP TP 60 PLUS % OFF FROM RETAIL PRICE!!! FINANCING AVAILABLE, NO CREDIT NEEDED AND UP TO 12 MONTHS NO INTEREST
Welcome to E Tech Universe
Quality Appliances Sales
Home appliances make your life easier, but how much would you pay for that convenience? Instead of shelling out thousands for a new appliance or having to finance that new washing machine, try shopping at E Tech Universe LLC. E Tech Universe is is a local appliance store working with your total satisfaction in mind! Conveniently located in Ellet (East Akron) area.


We have a big selection of household appliances, all in great condition and reasonably priced.
We carry the top name brands and offer 1 year manufacturer warranty on all appliances, includes parts and labor.
FINANCING AVAILABLE !!! NO CREDIT NEEDED - UP TO 12 MONTHS NO INTEREST



Delivery and/or Instalation Available
"Quality Brand Name Appliances Without Paying Brand Name Prices"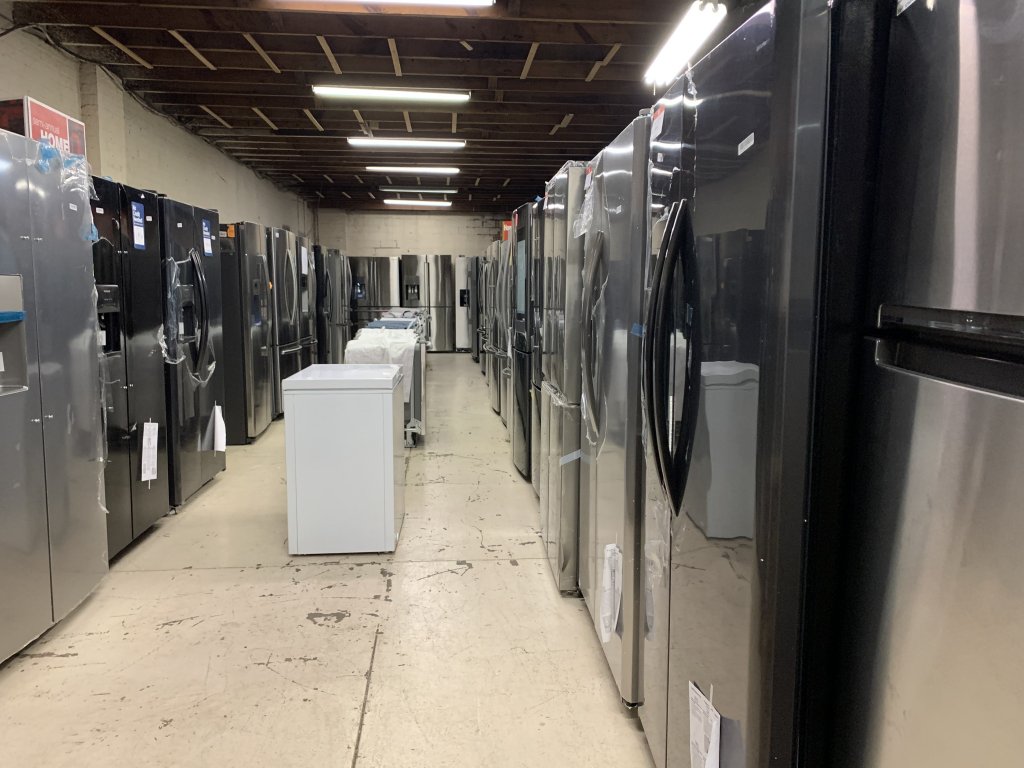 Reviews

"Great little appliance store tucked away in Ellet! Great prices and better service. Natasha and Lou were very kind and went out of their way to make sure I was happy with my purchase! Got a great deal on a washer and dryer set. Will definitely be back! Would absolutely recommend them for your appliance needs!" by Jerry B.


​​​​​​​''These guys are seriously THE BEST! They responded so quickly, answered all questions, and went above and beyond! Not to mention, Natasha is just so fun to talk to and so kind! I bought a washer from them to match a dryer I had found on craigslist. When the craigslist thing failed, I told her the next day and they worked ALL DAY LONG to get a dryer ready for me! I don't want to ever go anywhere else and would be happy to make the drive there again if I ever need another appliance and will definitely suggest them to any friend I hear needs to find good used appliances! Thank you all so much!'' by Ashley Elizabeth L.
''Just bought an awesome washer and dryer from them for a great price! They were very helpful and knowledgeable. Recommend you try this place before going anywhere else!'' by Shelly H.
''Very helpful and friendly, I would definitely buy from them again'' by Bill F.
''they are amazing! such great customer service.. so kind and caring! and im ssooooo in love with my oven! its beautiful and works great! i highly recommend buying from them!'' by Rachel K.
''I highly recomend buying from them there appliances are not only nice, the people that work their are the kindest people I have met the whole day looking for a washers. This place deserves 5 stars best customer service ever. You guys will be seeing me again for more appliances in the future. Thank you Natasha and all the other workers the washer is very much loved😊.'' by Katlin H.
''I highly recommend buying gently used appliances from here! My boyfriend and I were looking for a washer and dryer for weeks before I had contacted Natasha about a set she had in store. I truly believe it was meant to be. I had the most pleasant experience going into the store to buy the washer and dryer, I found the cutest wine glasses and shot glasses and bought them also. They delivered the washer and dryer to us which is amazing, all for reasonable prices. They set them up and made sure everything worked before leaving. Their customer service is awesome. They offer warranties and repairs!
The family is truly a wonderful set of people, very funny, courteous, and friendly. I will be recommending everyone to go see what they have in store before going anywhere else!'' by Lindsay J.
''such an amazing place to get use and refurbished appliances. Great customer service. The owners are super friendly and will to help you find what appliance is right for you and they are willing to answer any questions that you might have.'' by Jackie P.
''Excellent service and reasonable pricing. They came on a Saturday morning which means I didn't have to take time from work. The technician was courteous and friendly and made quick work of the repair. He waited around to make sure the dishwasher made it through the cycle and cleaned up after himself. Highly recommend their services'' by Adele D.
WE SELL:
NEW SCRATCH & DENT APPLIANCES

WASHERS, DRYERS, REFRIGERATORS, RANGES, BUILD IN OVEN, DISHWASHERS, MICROVAWES, FREEZERS...

ALL APPLIANCE PARTS​​​​​​​​​​​​​​
Give us a call today to find out how we can help you. 234 334-7950